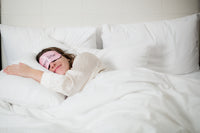 She Was Finally Able To Sleep After Years
I recently had a visit from friend who told me they had been struggling with sleep for years.
At night they would try to get to bed, but could never stay asleep more than an hour or so – they had tried everything they could think of but were plagued by this interrupted sleep every single night. During the day they were overtired and feeling so frustrated.
Continue reading
Here's what our customers have to say
I have never found any product like this one. Its almost too good to be true. But it isn't. I suffer from fibromyalgia. I have had so much pain relief in my hands and calves with this product... I will continue to order this product for myself and others. Thank you so much. I feel blessed to have come across your product.

Shauna
Just wanted to send a note that my 19 year old son has had medium bad acne for years now. I gave him the magnesium spray to try out and it cleared up in less than a week and the scarring went away in two.

Chris
Amazing results with the first application. I had a stiff neck and shoulders for a month, hard time moving my arms up, looking to the sides and turn my neck. I apply it to my back and the first day I will say the pain and the stiffness was gone 45% with the first application... Thank you for this amazing product!

Elena
From the first moment I applied this anointing oil I felt a surge of energy and clarity in my head and upper body. That feeling has stayed with me for the past week and I expect that it has become a new state of being. Or maybe it was my original state of being to which I have finally returned. By the way, the oil smells wonderful too!

Pavati
Ormus Magnesium Spray has been a Godsend for our whole family this summer! One good spray on really itchy mosquito and spider bites gives instant relief. And the bites fade and stop itching almost overnight. I have been having an allergic reaction to the bites this year, and the Magnesium spray is the only thing that keeps the bites from swelling up to silver dollar size. Thanks so much for this wonderful product!

Pat
Click below to learn more about each Ormus product: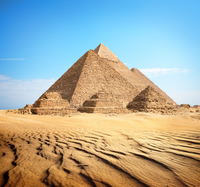 What is Ormus?
If you are not already familiar with Ormus you probably have a lot of questions. What is Ormus, exactly? What are the benefits? Can I make Ormus myself? How can I buy Ormus?
Click here to learn more